15 Apr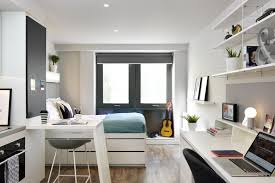 The home is very personalized and close-to-heart, for everyone. Everyone wants to make see their home unique and comfortable. But only a few have the luxury of money to make their dream house. That doesn't mean that with less budget you can't make the house you always want to make. In that scenario, you have to plan well and think smartly. To make a personalized home, you have hired the builder who can make custom houses. There are Pros and Cons of hiring custom home builders. But everything comes with Pros and Cons
Pros
The first advantage of hiring a custom home builder is that you will be able to choose the location of your choice. Yes, but you have to purchase it first
You will be the master of home design. It means you can have everything in your house as per choice and preferences. You don't have to settle for anything, which others will suggest. You can design your house from scratch
When you will design your house on your own, then you can be sure that your house will be different from others. You can be creative as much as you want. Everyone wants to make their house unique, hiring custom home builder will give you this edge
Your house can be purpose-built, as you will be knowing best about your current and future needs, the same can be built-in your house design. It means that you might not be having any area or space in a house, that is not according to your desire
All the fixtures and interiors will be installed as per your choice. You can control the quality of the fixtures in your house and also everything will be as per your taste.
Cons
For making the house of your choice, will be a bit expensive. Because you will be choosing the products of your choice and buying all the things for an individual project. There will be no bulk discount on purchasing of these items
For an individual project, the labour charges will be high. Because it's a unique design, so there might be a chance that extra labour will be required for an alteration or any problem, that will occur during construction
Often you have to find the land and then purchase it separately. The construction will be charged over & above, and also find the right home renovations in Brisbane is also challenging
Yes, you can think about the design of your house on your own, but the architect needs to be hired to make the structural design. The architect will charge the cost and all the required approval for your house needs to be taken by you. This shows that making your own house will be like your project where everything needs to be managed by you, except for the construction part where you are just providing the material for building it.